Estonia's daily COVID-19 cases top 1,000 for first time
TALLINN, Jan. 7 (Xinhua) -- The Estonian Health Board on Thursday reported 1,104 new coronavirus cases in a 24-hour span, a new record and the first time with more than 1,000 diagnosed cases in one day.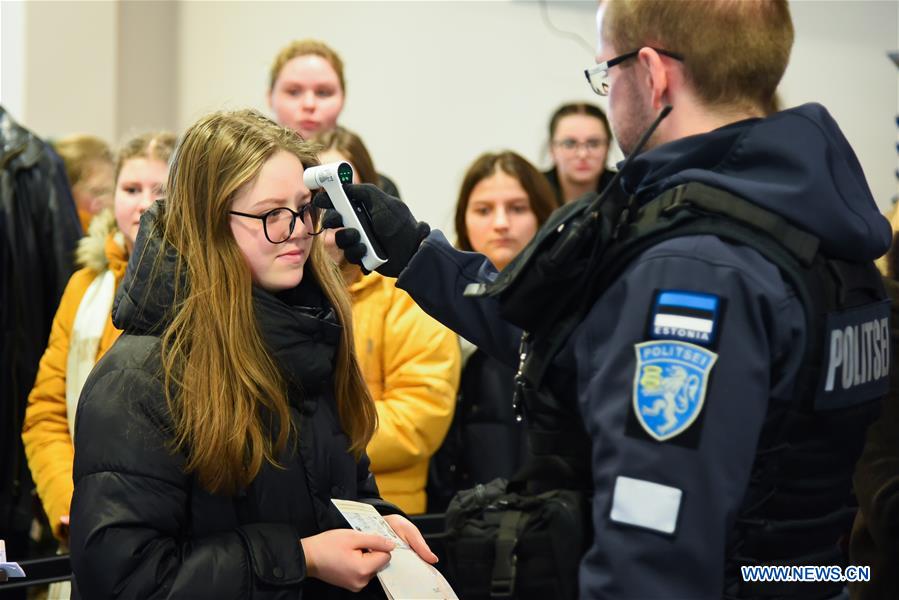 A total of 7,148 tests had been analyzed in the 24 hours in Estonia, of which the results of 1,104 -- or 15.4 percent -- of the initial tests were positive, while four new coronavirus deaths were registered, the Estonian Health Board said in a press release.
The number of infection cases for every 100,000 people in the last 14 days is 582.48, and 13.4 percent of all initial tests had been found to be positive, it noted.
As of Thursday morning, 394 COVID-19 patients are receiving treatment in hospital and 50 patients require intensive care, with 30 of them on a ventilator, it added.
Official data showed the disease has claimed the lives of 265 people in Estonia and 31,751 cases have been diagnosed in total. A total of 6,632 individuals in Estonia have been vaccinated against COVID-19, data showed.
As the world is struggling to contain the pandemic, vaccination is underway in Estonia and some other countries with the already-authorized coronavirus vaccines.
Meanwhile, 235 candidate vaccines are still being developed worldwide -- 63 of them in clinical trials -- in countries including Germany, China, Russia, Britain and the United States, according to information released by the World Health Organization on Jan. 6.