Iranians mourn assassinated senior general at funeral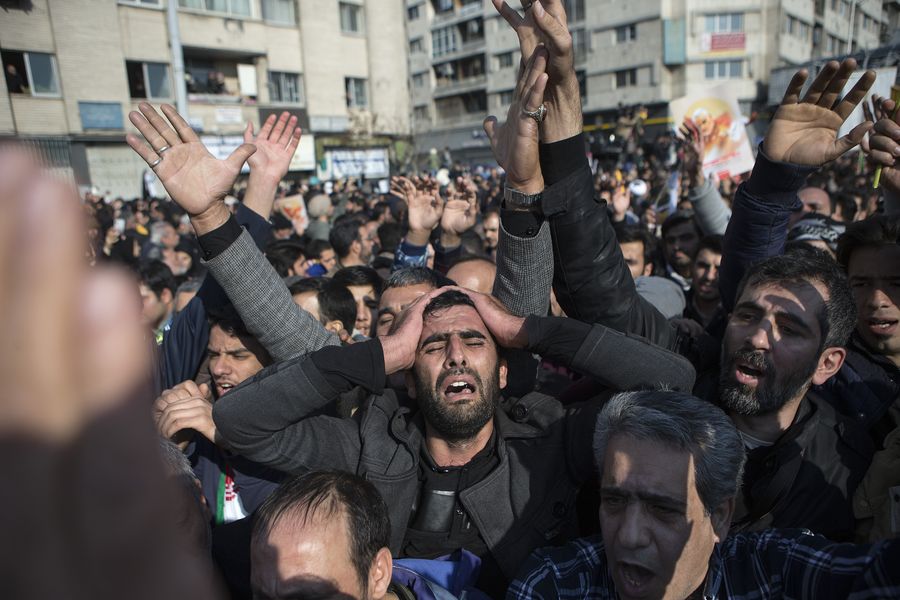 People mourn during a funeral ceremony of senior Iranian commander Qasem Soleimani and other victims in Tehran, Iran, Jan. 6, 2020. (Photos: Xinhua/Ahmad Halabisaz)
TEHRAN, Jan. 6 (Xinhua) -- Hundreds of thousands of Iranians in Tehran on Monday mourned the assassination of senior general Qassem Soleimani.
The black-clad mourners flooded to the Enghelab (Revolution) and Azadi (Liberty) streets of Tehran to pay their tribute to Soleimani. They shouted anti-U.S. slogans in rage and carrying placards calling for "immediate departure" of U.S. forces from the region.
Iran's Supreme Leader Ayatollah Ali Khamenei performed the official religious ritual for Soleimani's body.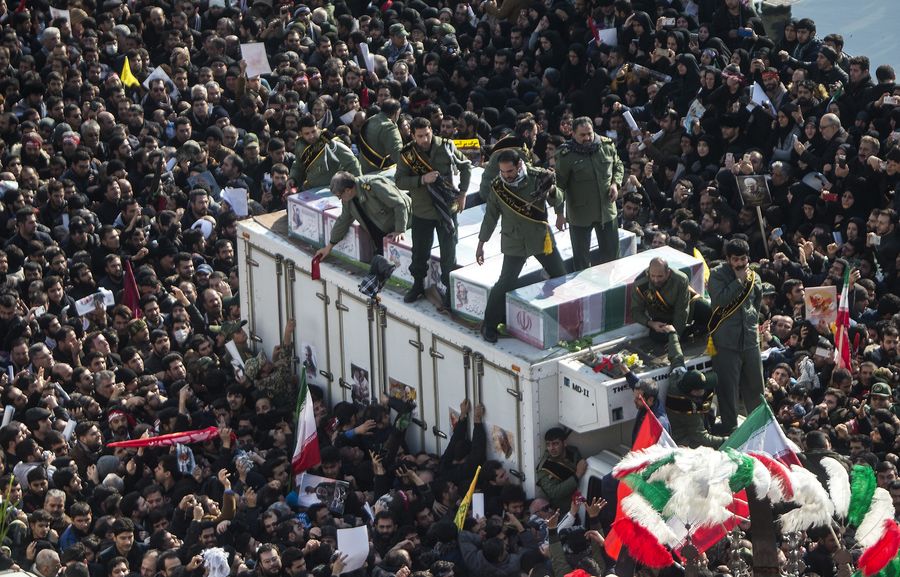 People attend a funeral ceremony of senior Iranian commander Qasem Soleimani and other victims in Tehran, Iran, Jan. 6, 2020.
Senior Iranian officials, including President Hassan Rouhani, Parliament Speaker Ali Larijani and Judiciary Chief Ebrahim Reisi, attended the funeral ceremony.
Brigadier General Esmail Ghaani, who was appointed by Khamenei as the new commander of Quds Force of the IRGC, vowed to take revenge.
Soleimani, the former commander of the Quds Force of Islamic Revolution Guards Corps (IRGC), was killed in a U.S. raid in Iraq's capital Baghdad on Friday.
Soleimani's assassination triggered an escalation of tensions between the United States and Iran.
On Sunday, U.S. President Donald Trump threatened to hit 52 Iranian sites if Iran retaliates for the strike.