New York City mayor calls for complying with COVID-19 restrictions against possible 2nd wave
NEW YORK, Oct. 13 (Xinhua) -- New York City Mayor Bill de Blasio late Monday defended the city's recent restriction policies and called on people to continue to comply with them as a precaution against a possible second wave of COVID-19, which has cost the Big Apple a lot.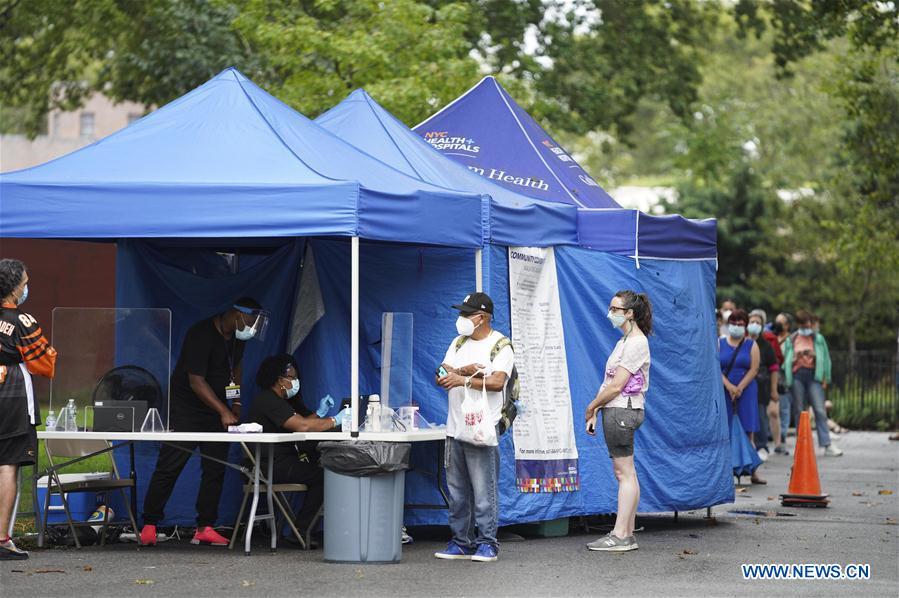 Photo: Xinhua
"It's a different situation. We've been through different realities in this crisis, but this is the first time we've had a resurgence. And one of the things I feel strongly is we cannot let this resurgence grow into a full blown second wave in New York City," said the mayor while being interviewed in Inside City Hall, a local show for political newsmakers, pundits and consultants from the city and beyond to express views and standpoints about current affairs.
"There does not need to be a second wave for all of New York City. If we stop it now in the parts of Brooklyn and Queens, where we're having issues, we can keep the city on a good track," said de Blasio.
Last week, New York state and city governments pushed through a series of measures to contain the spread of the coronavirus in some targeted areas of the city and the state where cases have surged.
Non-essential businesses, schools and social gatherings were closed, prohibited or downsized, amid protests and criticism from social groups and parents over the policies.
According to the Center for Systems Science and Engineering at Johns Hopkins University, the U.S. coronavirus death toll reached 215,355 as of Tuesday afternoon, and the number of confirmed cases was more than 7.81 million. New York remains one of the worst-hit states in the country.