India's civil aviation regulator issues guidelines to airlines for carrying COVID-19 vaccines
NEW DELHI, Jan. 9 (Xinhua) -- India's civil aviation regulator, the Directorate General of Civil Aviation (DGCA), has issued guidelines to airlines and other aircraft operators for transporting COVID-19 vaccines, officials said Saturday.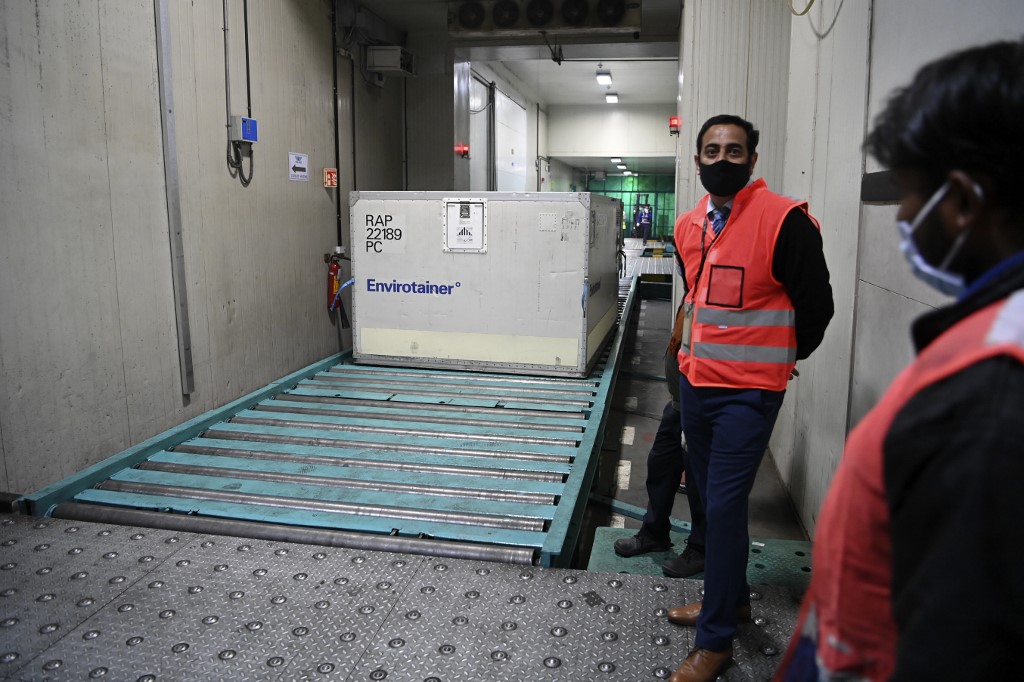 "All scheduled operators who have been currently authorized to carry dangerous goods may carry COVID-19 vaccine packed in dry ice, meeting the regulatory requirements," read the guideline issued by DGCA.
"Non-scheduled operators, including aircraft engaged in general aviation, that are required to participate in the carriage of COVID-19 vaccines packed in dry ice shall seek specific approval before commencing such operations."
On Friday, India's federal health minister Harsh Vardhan said COVID-19 vaccines will be provided to the people of the country in the next few days.
The DGCA said temperature maintenance requirement for COVID-19 vaccines varies from minus 8 degree Celsius to minus 70 degree Celsius and therefore use of refrigerant material during transportation becomes essential.
The aviation regulator said operators will need to prepare guidance for the handling of vaccines and such packages would be handled only by trained personnel.
Recently the Drugs Controller General of India (DCGI) approved two COVID-19 vaccines for restricted emergency use. The drugs regulator approved Oxford COVID-19 vaccine - Covishield, manufactured by the Serum Institute of India (SII) and indigenously developed Covaxin of Bharat Biotech for restricted emergency use in the country, paving the way for a massive inoculation drive.
Vardhan earlier said in the first phase of inoculation drive 30 million frontline workers would be provided free COVID-19 vaccine.
India, which has the world's second-highest number of COVID-19 infections, plans to inoculate 300 million people until July this year.