Argentinean president announces economic relief measures after defeat in polls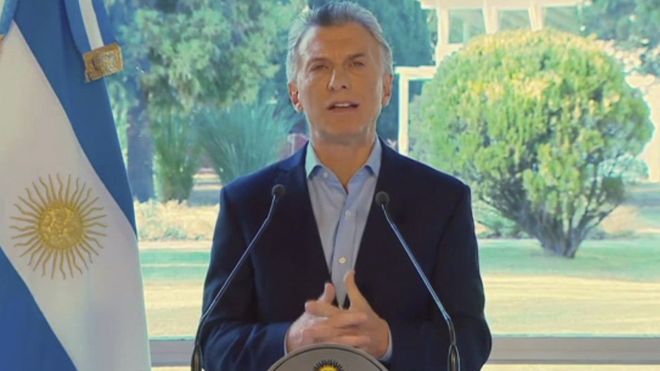 Argentinean President Mauricio Macri (Photo: Agencies)
BUENOS AIRES, Aug. 14 (Xinhua) -- Argentinean President Mauricio Macri announced on Wednesday a package of economic measures aimed at providing relief to the population after the economic turmoil caused by his government's defeat in the primary elections on Sunday.
On Monday, the peso dropped hard against the US dollar, and the stock markets plunged.
"The measures I took and that I am going to share with you now are because I listened to you. I listened to what you wanted to tell me on Sunday," said Macri in a televised speech.
The measures include a reevaluation of the minimum wage, a 10-year deferral on tax liabilities for small and medium-sized businesses, as well as a freeze on petrol prices for 90 days.
Macri said he would also increase the income tax break floor by 20 percent, a measure that would provide a tax cut for two million workers and be worth around 2,000 pesos (about 34 US dollars) per month per person in September and October.
He also announced subsidy payments of 1,000 pesos per child for unemployed parents and an additional 5,000 peso bonus (about 85 US dollars) for those working in public administration, the armed forces, and security forces.
"I understand your anger, your weariness. I just ask you not to doubt the work we did together, because it is a lot, and there is too much at stake," he said.
The package will bring relief to 17 million workers and their families, the president said.
Macri stated that he "profoundly respects the Argentineans who voted for other alternatives" and promised to hold talks with the opposition.