In The Spotlight: Ghislaine Maxwell, the key to Epstein's secrets?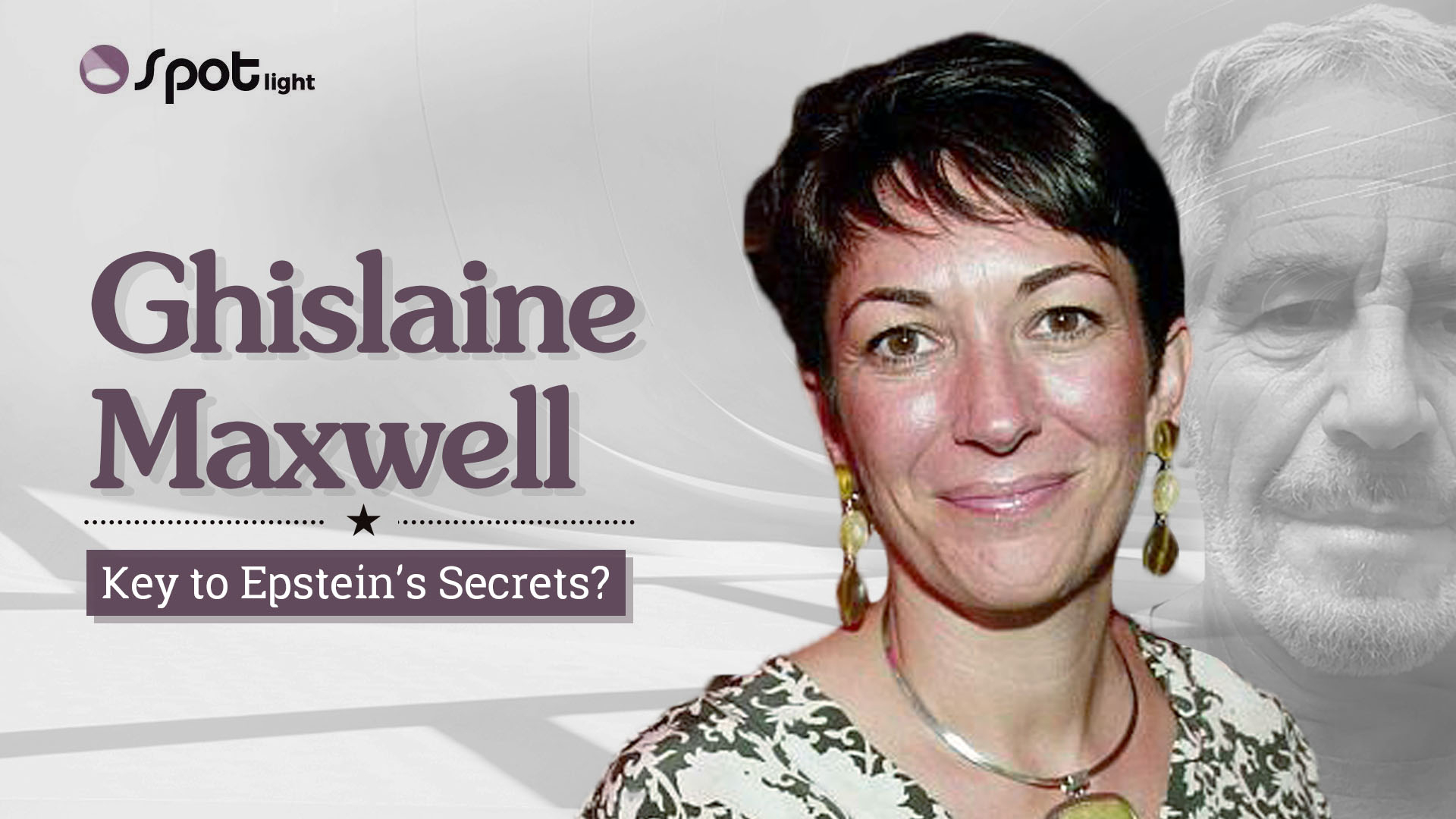 (Photo: CGTN)
The mysterious and lurid life of multimillionaire sex offender Jeffrey Epstein, which ended in apparent suicide at a New York jail, brought him into close contact with a cast of characters that would fill any A-list party guest list.
Among the super-rich, political leaders and Hollywood – as well as actual – royalty, the name of Ghislaine Maxwell, the daughter of a disgraced tycoon, is now in the global spotlight.
The 57-year-old was a fixture at Epstein's side for years as he socialized and networked with powerful men, from Donald Trump and Bill Clinton to Prince Andrew.
Maxwell is variously described as a friend, lover and confidante. But there are also allegations of a darker nature: She's accused of procuring high-school age girls for Epstein's notorious massages, which are alleged to have been cover for sexual abuse.
Epstein is now dead at 66, and though the criminal case against the financier died with him, the curtain is slowly parting on a scandal filled with unanswered questions, unexplained riches and accusations about powerful men.
For Epstein's acquaintances, the investigation goes on: The federal indictment against him alleged he was aided by employees and associates.
Geoffrey Berman, U.S. attorney for the Southern District of New York, assured victims after Epstein's death that "our investigation of the conduct charged in the indictment – which included a conspiracy count – remains ongoing."
Disgraced tycoon's daughter
Ghislaine Maxwell grew up rubbing shoulders with the British establishment. She is the youngest daughter of Robert Maxwell, the British media tycoon whose mysterious death in 1991 sparked an industry of conspiracy theories.
His body was found floating in the Atlantic, having jumped, fallen or been pushed from his yacht – named Lady Ghislaine – at a time his debts were soaring and his empire falling apart.
Maxwell's Paris-born daughter studied at Oxford University, but started a new life in New York shortly after her father's death and soon met Epstein.
The woman who grew up in an English country mansion was no longer super-rich – her father's business was billions of dollars in debt when he died – but she did have A-list contacts and surefootedness in high society, and she introduced figures including Clinton to Epstein.
Maxwell and Epstein were initially involved romantically, but over time the nature of their relationship became ambiguous.
"Ghislaine floated in and out of the house with the keys, and even though Jeffrey told me they didn't have a sexual relationship, she'd drop under her breath that she was sleeping in his bed from time to time," an ex-girlfriend told Vanity Fair.
The Epstein files
Epstein's rise to wealth and influence is shrouded in mystery.
A college drop-out with minimal professional experience, he landed control of the personal finances of billionaire Les Wexner, founder of L Brands, which owns Victoria's Secret, in the 1980s.
Wexner, Epstein's only known client, gave the young man "sweeping powers over his finances, philanthropy and private life" according to the New York Times. Why the billionaire businessman entrusted Epstein with his fortune is unclear: He has since accused Epstein of misappropriating "vast sums of money" from him and his family.
Epstein went on to own homes across the world, including a now notorious island in the U.S. Virgin Islands, as well as a private jet known in tabloid talk as the Lolita Express, building a black book of high-profile contacts along the way. The contact lists, containing the names of hundreds of celebrities and politicians, was published by Gawker in 2015.
The relationship with Wexner ended in 2007, when allegations of sexual abuse emerged. A year later, Epstein pleaded guilty to soliciting a prostitute as part of a non-prosecution agreement struck with then Florida prosecutor Alexander Acosta.
Almost a decade on, Acosta was named Donald Trump's labor secretary. That nomination piqued the interest of Miami Herald reporter Julie K. Brown, who went on to uncover that the deal struck by Acosta ended a federal investigation involving at least 40 teenage girls.
Epstein could have been sentenced to life in jail, but instead was imprisoned for 13 months and permitted to spend time each day at his office. In April 2019, Acosta resigned from the Trump administrations over his handling of the case.
Brown's reporting led to the sex trafficking charges filed against Epstein by federal prosecutors in New York in June. He was accused of sexually exploiting and abusing dozens of underage girls from 2002 to 2005 in Manhattan and Florida.
Defamation case
Epstein's alleged victims began to file civil cases against him after his conviction in 2008. The controversial non-prosecution case struck with Acosta gave immunity to many in his circle, though a move is now underway to change the terms.
He came to a number of financial settlements, the details of which have largely remained secret. However in 2009, one of the accusers, Virginia Giuffre, included in her case the claim that she had been recruited by Maxwell.
Maxwell denied the allegation and accused Giuffre of lying. In 2015, Maxwell was directly sued by Giuffre for defamation and in 2017 she struck a confidential settlement and the case file was sealed.
But in the wake of the Miami Herald reporting and arrest of Epstein in New York some of those files were released on August 9. One day later, Epstein was dead.
The documents include jaw-dropping allegations against Epstein and Maxwell as well as "numerous prominent American politicians, powerful business executives, foreign presidents, a well-known Prime Minister, and other world leaders."
The unsealed documents include allegations against Prince Andrew, Dershowitz, former New Mexico Governor Bill Richardson and former Senator George Mitchell. Maxwell has always denied that she was involved in sexual abuse or sex trafficking, and the other men deny all accusations of impropriety.
Finding Maxwell
There are volumes of questions still to answer about the case – from the reasons for the lenient sentence in 2008 to the identity of potential co-conspirators – but prosecutors have also been looking for answers to a simpler question: Where is Ghislaine Maxwell?
The Washington Post reported this week that U.S. authorities have struggled to track her down. But on Friday reports emerged in the New York Post that she hadn't made a run for it. She was spotted eating a burger in Los Angeles, while reading The Book of Honor: The Secret Lives and Deaths of CIA Operatives.
"Well, I guess this is the last time I'll be eating here!" she reportedly told an onlooker.
Epstein's notorious little black book of contacts is no doubt on edge, with dozens of alleged victims continuing to cooperate with prosecutors. Accuser Jennifer Araoz on Wednesday sued his estate as well as Maxwell and three unidentified women for conspiring "to make possible and otherwise facilitate the sexual abuse and rape of [Araoz]."
Epstein is dead, but the fallout will continue – and with more court documents set to be released, it is likely to be explosive.