World officials stress importance of multilateralism at UN General Assembly debate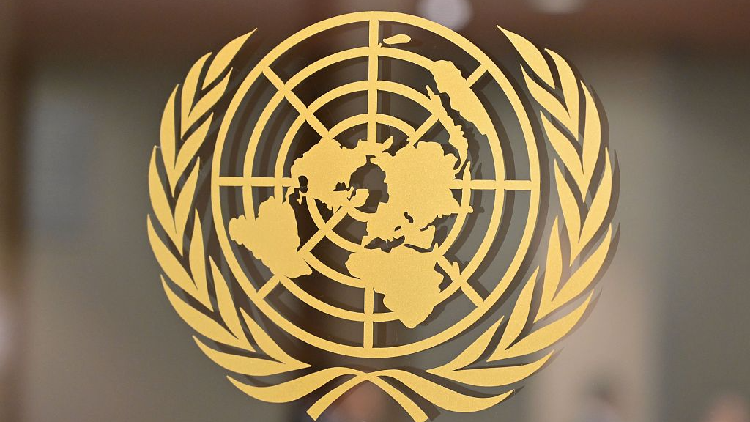 World officials on Saturday underscored the importance of upholding multilateralism and solidarity in their speeches at the General Debate of the 77th session of the UN General Assembly.
Singaporean Foreign Minister Vivian Balakrishnan said his country believes that the only way forward is to uphold the inclusive and rules-based multilateral system that has underwritten peace and progress for all humanity since World War II.
"No one is safe until all of us are safe. This applies to pandemics, but also to climate change, the conservation of the oceans, and many other shared challenges," he said.
The multilateral system, which has contributed greatly to global peace and security, is now being severely tested. The prospects for international cooperation have weakened considerably and the temptation for unilateralism has become even stronger, he warned. "This is a moment when multilateralism must be defended and fortified."
"It is in the world's interests – and in our own long-term interests – to set aside our differences, to address the challenges of the global commons, and to harvest the emerging opportunities provided by new technologies," Balakrishnan added.
Lao Deputy Prime Minister and Foreign Minister Saleumxay Kommasith also called for practical solutions to today's global problems through multilateralism.
"We are at a critical juncture when the international community is facing multi-faceted challenges ranging from armed conflicts to environmental crises and economic downturns that set back global development," he said.
These challenges, already exacerbated by the COVID-19 pandemic, have hindered and reversed the development gains attained in past decades, he said, adding that the implementation of the UN Sustainable Development Goals has never been so tarnished.
Multilateralism, which is always at the heart of international cooperation, has been undermined while unilateralism has been applied widely, he warned, adding that unilateral sanctions or restrictive measures cannot be effective as they contravene the principles of the UN Charter and international law, hampering the development of other countries.
It is more imperative than ever for the international community to find transformative, effective and more practical solutions to make sure the most vulnerable will not be left behind, he said.
Vietnamese Deputy Prime Minister Pham Binh Minh called for international solidarity and partnerships to tackle global challenges.
Actions by states, both individually and collectively, must be guided by and in accordance with international law and the UN Charter, he said, adding that there is a need for strong and effective multilateral institutions, with the United Nations at the heart, to best address global challenges.
Sri Lankan Foreign Minister Mohamed Ali Sabry said today's complex and interconnected crises cannot be resolved by nations acting on their own, and that it is an opportunity to demonstrate global solidarity, diplomacy and collective efforts, leveraging the ideas and talents of all people and all segments of society to find transformative solutions which leave no one behind.
The United Nations is a table where every state can sit down, a forum where everyone can be heard and where everyone is equally important, and this is the concept of multilateralism, he noted.
Egyptian Foreign Minister Sameh Shoukry called for a renewed commitment to multilateralism.
"The current session of the General Assembly is taking place at a very delicate historical moment as we are witnessing a myriad of intertwined crises of enormous complexity. This requires concerted and serious action, and a renewed commitment to multiculturalism, first and foremost, under the umbrella of the United Nations," he said.
While the world is still reeling from the huge repercussions of the pandemic and its negative impact, successive geopolitical crises have ignited international tensions to unprecedented levels, he said.
"As we meet in September of every year in this global forum, I call upon all those gathered to respect the UN system and reinvigorate it and work on reforming it," Shoukry said.