The latest: COVID-19 outbreak worldwide (Updated October 11)
People's Daily app
1602380858000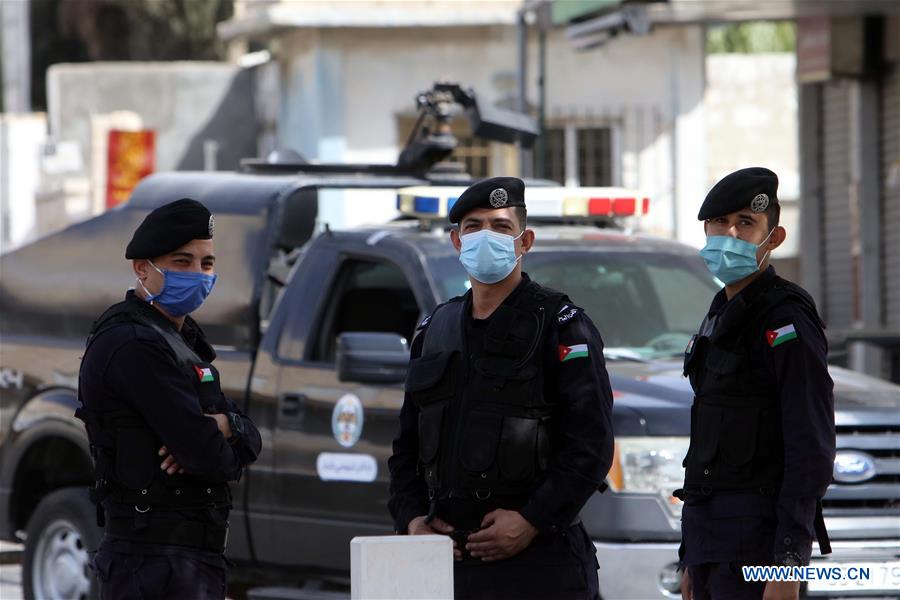 Jordanian security members wearing face masks stand guard at a checkpoint during a curfew in Amman, Jordan, Oct. 9, 2020. (File photo: Xinhua)
The total number of deaths from the COVID-19 pandemic worldwide has increased to 1,071,046 with the global confirmed cases reaching 37,081,631 as of 8:30 am BJT on Sunday, according to a tally by Johns Hopkins University (JHU).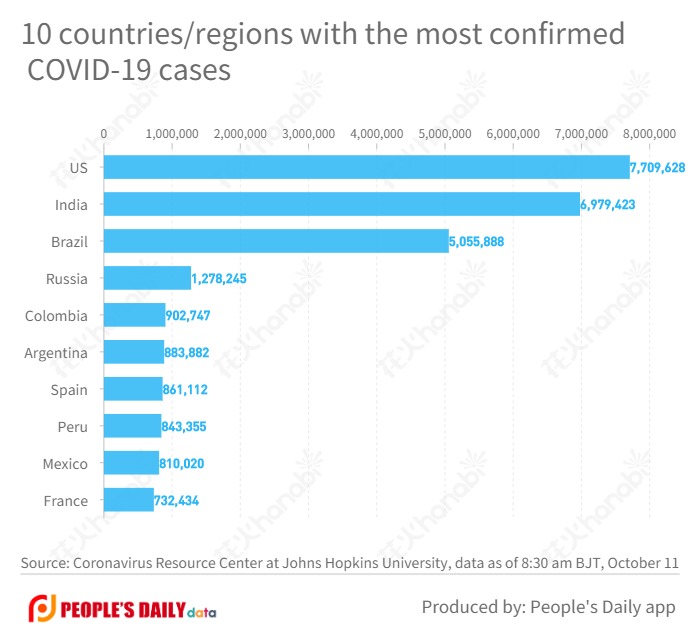 Current situation (data as of 8:30 am BJT, October 11):
Global COVID-19 cases surpassed 37 million on Saturday, according to the Center for Systems Science and Engineering (CSSE) at Johns Hopkins University.
The Chinese mainland registered 21 new COVID-19 cases on Saturday, all of which were imported, the National Health Commission said on Sunday.
Mexico has paid an advance of 159.8 million US dollars to guarantee the purchase of a successful vaccine against COVID-19 through the COVAX initiative, the Mexican foreign ministry reported on Saturday.
The number of confirmed COVID-19 cases in Iran rose to 496,253 on Saturday. Meanwhile, Iraq's tally of coronavirus infections surpassed 400,000.
Another 15,166 people in Britain have tested positive for COVID-19, bringing the total number of coronavirus cases in the country to 590,844, according to official figures released Saturday.
Turkey reported 1,649 new COVID-19 patients on Saturday, raising the total tally in the country to 334,031.
Canada has confirmed a total of 180,145 COVID-19 cases as of Saturday afternoon, including 9,608 deaths, according to CTV.