The latest: COVID-19 outbreak worldwide (Updated April 19)
People's Daily app
1587291680000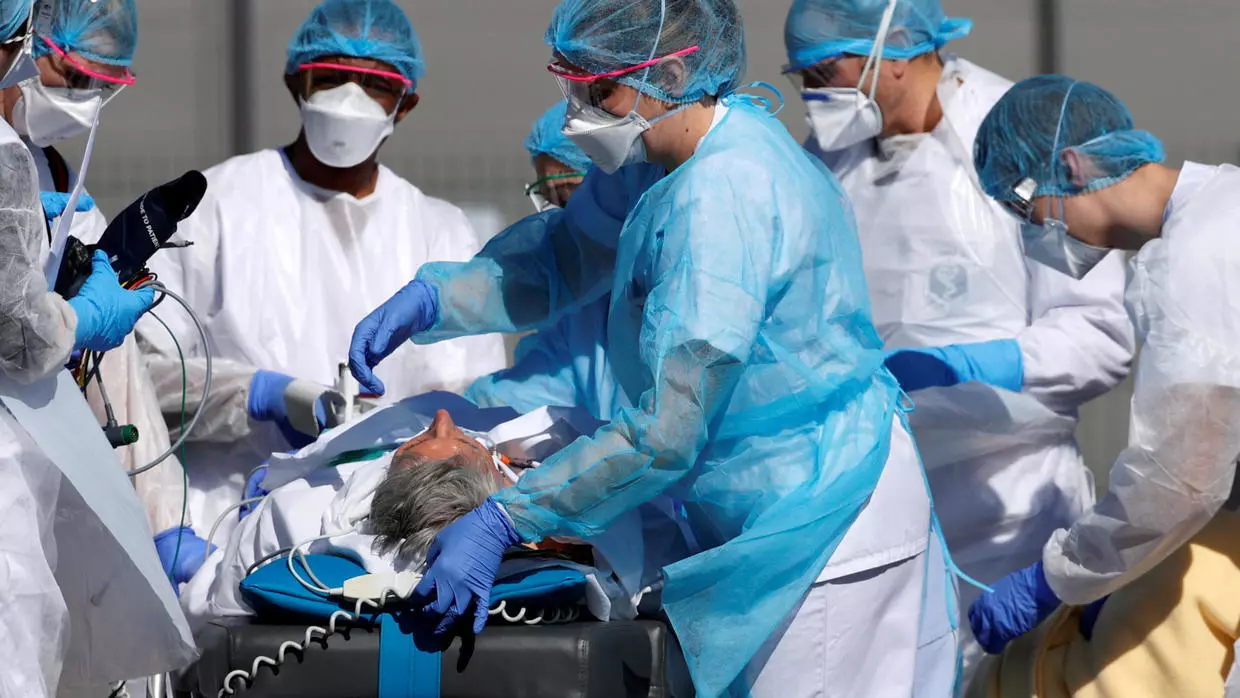 A French rescue team wearing protective suits carry a patient on a stretcher from Mulhouse hospital before a helicopter transport as France faces an aggressive progression of the Covid-19, March 23, 2020. (Photo: Reuters)
The total number of deaths from the COVID-19 pandemic worldwide has increased to 161,324 with the global confirmed cases reaching 2,341,066 as of 6 pm BJT on Sunday, according to a tally by Johns Hopkins University.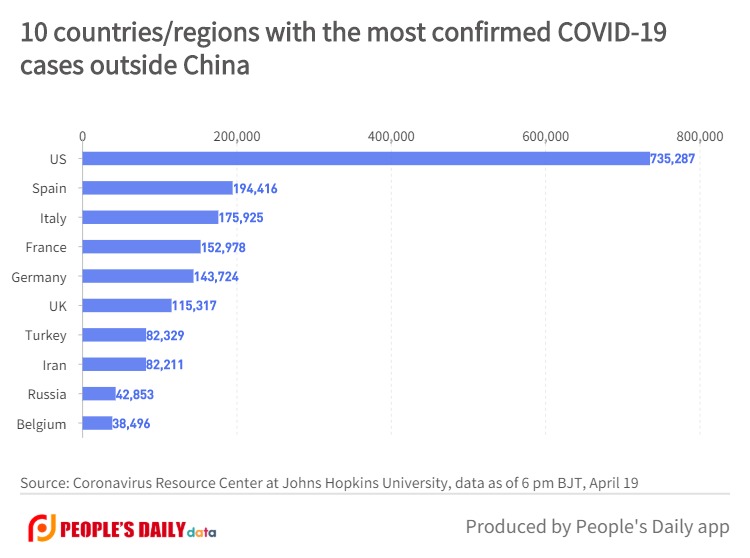 Current status (data as of 6pm BJT, April 19):
Spanish Prime Minister Pedro Sanchez said on Saturday in a televised press conference that he would ask the Spanish Parliament to extend the current 'State of Alarm' for a further 15 days until May 9.
A further 642 people had died of COVID-19 in the past 24 hours in France, raising the country's death toll to 19,323, official data showed on Saturday.
Russia has registered a new daily record of 6,060 COVID-19 cases over the last 24 hours, raising the total number to 42,853 as of Sunday, official data showed.
Saudi Arabia registered on Saturday 1,132 new coronavirus cases, and 79 percent of them are expatriates, the Saudi Press Agency reported.
South Korea reported eight more cases of the COVID-19 compared to 24 hours ago as of midnight Sunday local time, raising the total number of infections to 10,661.
India observed a 21-day Lockdown with effect from March 25, and it was subsequently extended till May 3 by Prime Minister Narendra Modi.