Brexit trade talks resume with deal needed in days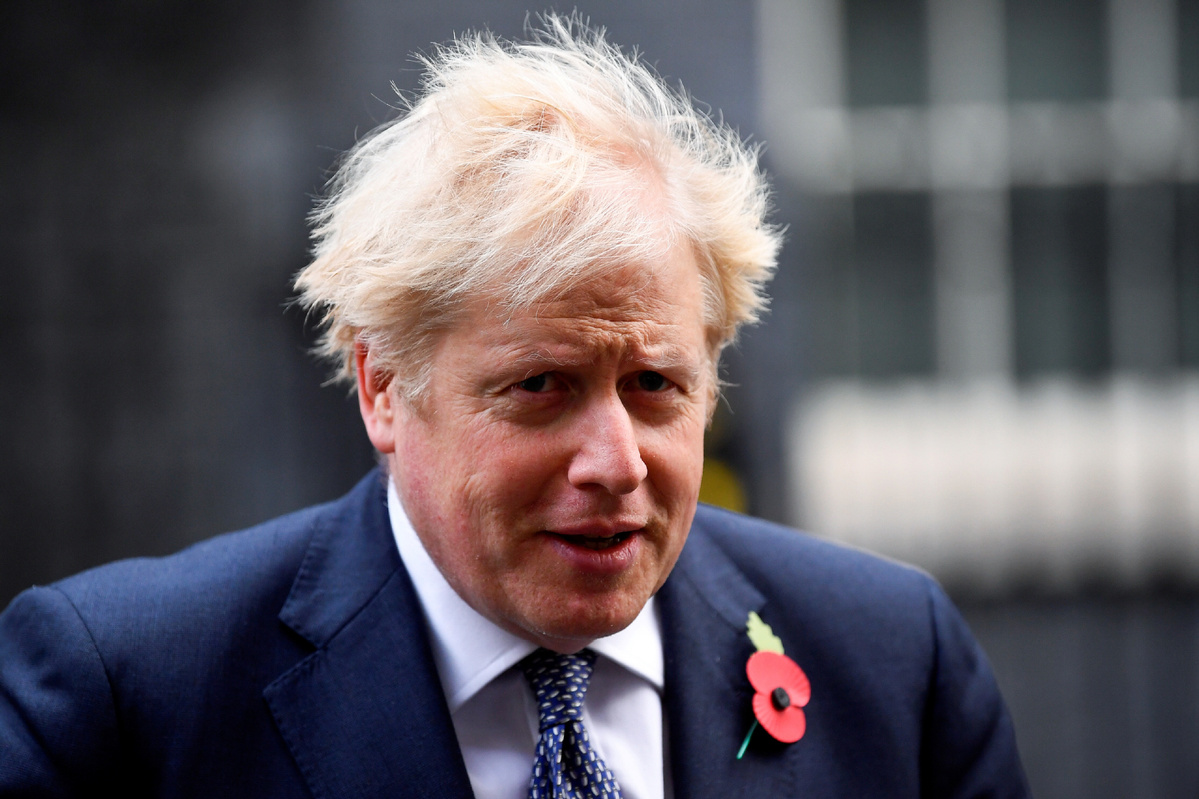 Britain's prime minister has insisted his nation will get along just fine, whether or not a Brexit deal can be agreed with the European Union.
Boris Johnson said through a spokesman he remains "confident (the UK) will prosper" in the post-Brexit world it created when it left the bloc in January.
A spokesman for the prime minister said the talks will be "crucial" but added: "The prime minister has been clear that we will not accept any proposals in the negotiations that undermine our status as a sovereign, independent country."
If the EU refuses to "respect the sovereignty of the UK", the BBC reported, the nation will "leave on Australian terms".
The comments came as talks between Michel Barnier, the EU's chief negotiator, and his British counterpart, David Frost, fired up again for what may be a final sprint after continuing for months during which they were hampered by the novel coronavirus pandemic and significant differences of opinion.
Frost said: "We are working to get a deal, but the only one that's possible is one that is compatible with our sovereignty and takes back control of our laws, our trade, and our waters."
Since leaving the bloc in January, Britain has traded with the EU as if it were still a member but that arrangement will end on the last day of this year, after which time the two sides will either trade under the terms of an agreed trade deal or revert to World Trade Organization rules. UK business groups have warned that the WTO scenario would mean delays at borders and products becoming more expensive because of additional tariffs.
The stakes are high, with trade between the UK and the EU worth around 1 trillion dollars a year.
The European Council is holding a video summit on Thursday that has been touted as yet another deadline for a deal but, with many other deadlines coming and going, experts believe the window for an agreement is open a little wider than that.
The Irish Times said Republic of Ireland Foreign Minister Simon Coveney believes negotiators could "make big progress" in the coming days in what he is calling "move week".
Coveney told Ireland's Newstalk radio station: "If there is not a major breakthrough over the next week to 10 days, then I think we really are in trouble and the focus will shift to preparing for a no trade deal and all the disruption that that brings."
Johnson, who is self-isolating after coming into contact with someone who has COVID-19, said he will continue to oversee the British team from his apartment.
Health Secretary Matt Hancock, a senior member of Johnson's Cabinet, told Sky News the nation's negotiating stance remains constant.
"Our red lines haven't changed and we're preparing for whatever the outcome is," he said. "Of course, our preference is to get a deal and that is open to the Europeans if they choose to make the progress that's needed."
The two sides are understood to have reached agreement in many areas but remain deadlocked on competition rules, state aid for businesses, and access to fishing grounds.
Each side has called on the other to shift ground in order to reach a compromise but most observers believe both, ultimately, will need to soften their stance.