Brazil gets first active ingredients for AstraZeneca vaccine from China
A first shipment of 90 liters of active ingredients to make AstraZeneca's COVID-19 vaccine in Brazil arrived from China on Saturday.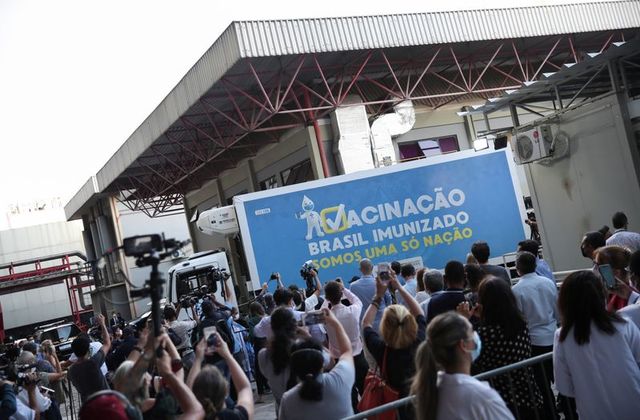 With those supplies made by China's WuXi Biologics, Brazilian state-run research center the Oswaldo Cruz Foundation (Fiocruz) can begin filling and finishing 2.8 million doses.
The center expects to receive more ingredients this month to make a total of 15 million shots of the vaccine developed with Oxford University.
The AstraZeneca Plc vaccine is the central pillar of Brazil's national inoculation program and the federal government has ordered material for Fiocruz to make up to 100 million shots.