US adds 1,894 coronavirus deaths in 24 hours: tracker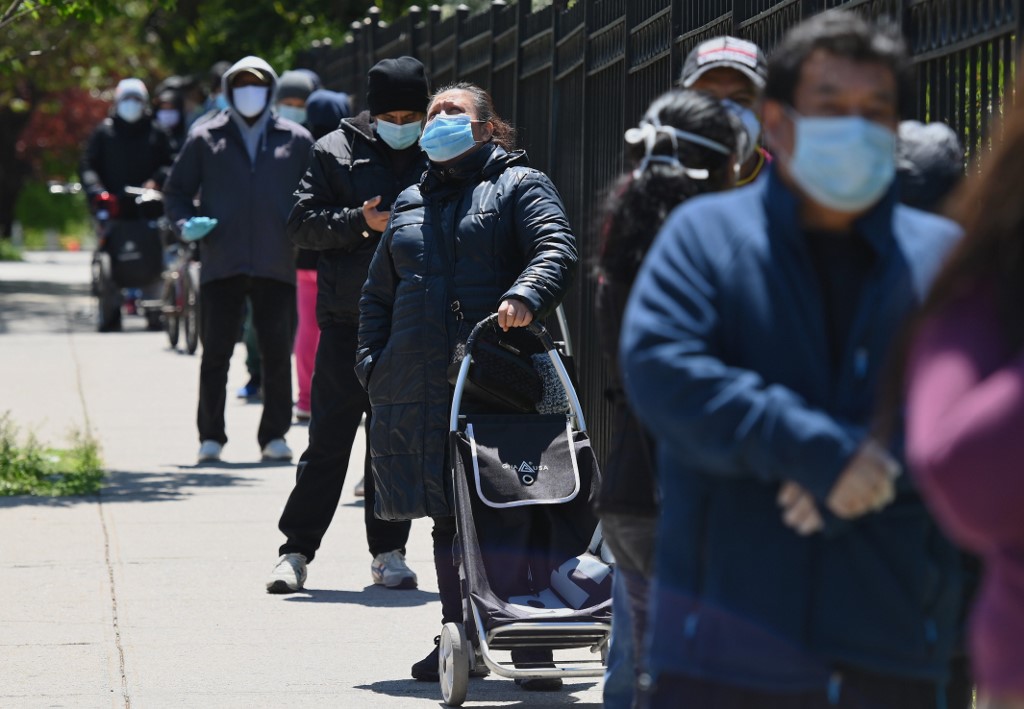 People tand in line to receive food at the Voices of Hagar food pantry at St. Mark AME Church in the Queens borough of New York City on May, 12, 2020. (Photo: AFP)
The United States recorded 1,894 coronavirus deaths in the past 24 hours, bringing the total to 82,246, according to the real-time tally by Johns Hopkins University at 8:30 pm Tuesday (0030 GMT Wednesday).
The figure was a sharp rise after daily tolls fell below 1,000 on Sunday and Monday.
The country -- hardest hit by the pandemic in terms of the number of fatalities -- has now confirmed a total of 1,367,927 cases, the Baltimore-based school reported.