Brazilian president tries to make amends with northeastern electors after controversial statements
RIO DE JANEIRO, July 23 (Xinhua) - Brazilian President Jair Bolsonaro inaugurated on Tuesday a regional airport in northeastern Brazil, trying to amend his relations with local electors after his controversial statements about the northeastern region.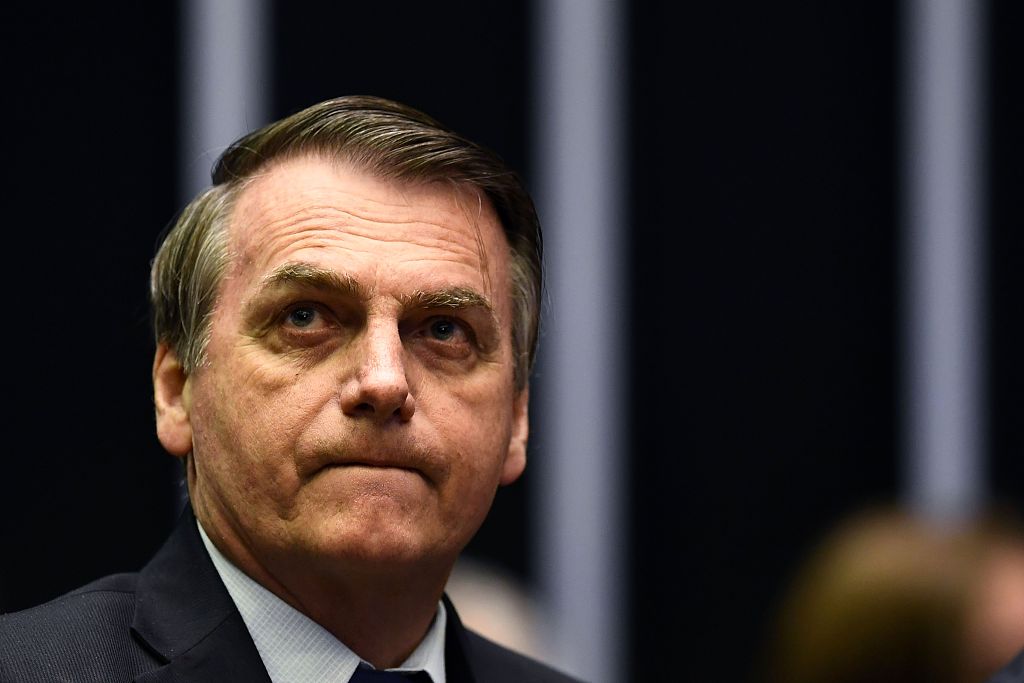 Brazilian President Jair Bolsonaro gestures as he attends an evangelical worship before deputies vote a pension reform bill at the National Congress in Brasilia, on July 10, 2019. (File photo: VCG)
At the opening ceremony of the airport in Vitoria da Conquista Bahia State, Bolsonaro said he loves the northeast and noted his daughter has the blood of the northeastern people as his father-in-law is from the northeastern region.
"There is no division among us, be it of gender, race, skin color, religion or region. We are one people with one goal: to put this great country in the prime position it deserves," he said.
Recently, Bolsonaro used a derogatory term to refer to the people in the northeast when he criticized the governors of the northeastern region.
The statement caused uproar in a region where Bolsonaro's popularity is already low as he lost the election in all nine northeastern states.
Bahia State Governor Rui Costa and the state's assembly leader Nelson Leal refused to attend the ceremony, alleging that it was restricted to few people and resembled a party convention.
Paloma Rocha, daughter of Brazilian filmmaker Glauber Rocha, whom the airport is named after, also refused to attend the ceremony.