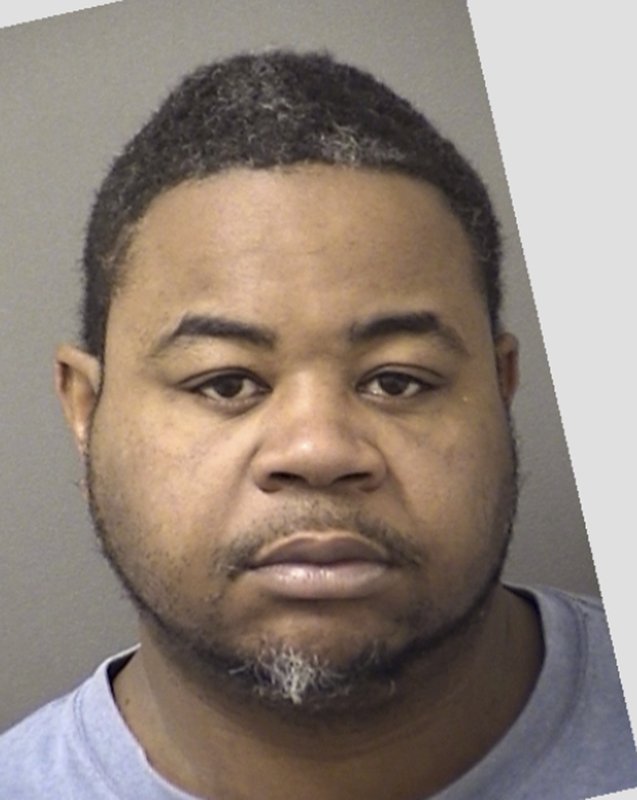 A Texas youth prison guard asked a teenage inmate if he was "ready to go to sleep" as he and another guard choked him until he lost consciousness, according to prosecutors.
Authorities on Thursday arrested four guards at state-run juvenile lockups on charges of official oppression, including one who works at a Brown County facility and three who work at one in Gainsville, including the two accused of allegedly choking out a teen and a third accused of allegedly punching one in the face, tackling him and then pummeling his head and body.
The arrests are part of a state investigation into the troubled Texas Juvenile Justice Department. Since last year, at least nine state juvenile correctional officers have been arrested on abuse or misconduct charges and another was convicted in July on charges of having sex with youth in custody.
The unfolding crisis led Texas Gov. Greg Abbott to replace the agency's top leaders and independent ombudsman. He also launched a state investigation into the juvenile system that houses about 1,400 youth offenders, which was drastically downsized and overhauled in 2007 following a sex abuse scandal involving guards and teenagers.
"There is no room among us for those who dishonor themselves and violate the public trust. These arrests improve the safety of the youth we serve," said Camille Cain, the new executive director over the Texas juvenile detention system.
Court documents filed in Cooke County on Friday accuse correctional officers Shannon Hoaglen, 41, and Derrick Day, 39, of moving to restrain a teenager due to a "rule violation" and holding him to the ground until he could "not talk, breath or move until he became unconscious; waking up dazed, confused." The documents do not give the teen's age or specify what rule he had broken. Youths in the Texas system age out at 19.
Another correctional officer allegedly told investigators that Day lay down on the teenager and asked him "Are you ready to go sleep?" He then counted until the teen stopped moving.
"In the surveillance video, it is obvious, based on the sudden stop in movement by the Youth, that the Youth had lost consciousness during this restraint," according to an affidavit signed by Sgt. Jacob Richardson, who works in the agency's inspector general office.
Cooke County Jail records on Friday did not list Hoaglen and Day as still in custody, and a court clerk did not know whether they had been arraigned or entered pleas. It was not clear whether either had an attorney, and no working phone numbers could be found for Hoaglen or Day.
Derrick Goodman, 56, who allegedly punched the other juvenile in custody, said he had no comment when reached by phone Friday.
According to court documents obtained by The Associated Press on Thursday, Morsello Hooker, 31, was arrested in Brown County and charged with official oppression related to allegations he picked up a 15-year-old who was lying on his back and slammed him on the ground. The Department of Public Safety said a fifth department employee was facing criminal charges in the investigation, but was at large.
In 2007, Texas lawmakers shuttered lockups across the state after authorities believed at least 13 boys in custody had been sexually abused. Five juvenile lockups remain today but are spread out in rural areas, which juvenile advocates say has made finding and retaining qualified officers difficult.