HOME
CHINA
WORLD
BUSINESS
OPINIONS
CULTURE
SPORTS
PHOTOS
TECH
TRAVEL
TRENDING
PD SERIES
LIVE
BRI NEWS
BRNN

BREAKING NEWS
Cambodian PM to pay official visit to Vietnam next week
Saudi Arabia, Russia agree to strengthen oil, gas cooperation
China opposes US export control abuse, mutual investment restrictions
1st Lancang-Mekong forum on traditional medicine held in Cambodia
China hopes US to earnestly implement consensus reached by two heads of state: MOC
'Any action that harms China's interests will be met with our firm response': Chinese Embassy in UK
Egypt works with partners to resume truce in Gaza: official
Google's Gemini launch tells Chinese AI developers: latecomers can bridge gap with determination
China, Singapore agree trade-pact upgrade, 30-day visa deal
Plane with humanitarian goods prepared for Gaza Strip to arrive at Al Arish Airport
CPC leadership holds meeting on 2024 economic work, anti-corruption work, Party discipline
Xi's speech at welcome dinner by US friendly organizations published
Senior officials pledge allegiance to Constitution
China expects EU to relax restrictions on exports of high-tech products: FM
TOP NEWS
MORE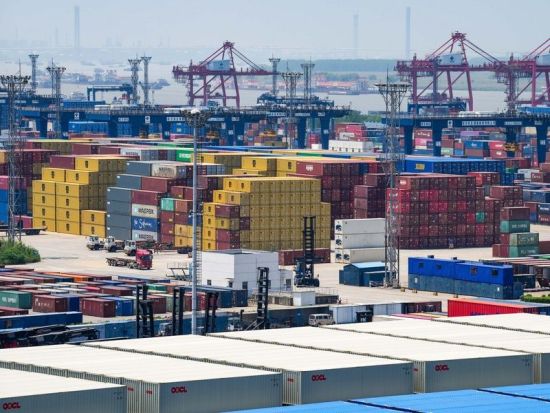 China's leadership holds symposium for soliciting advice on economic work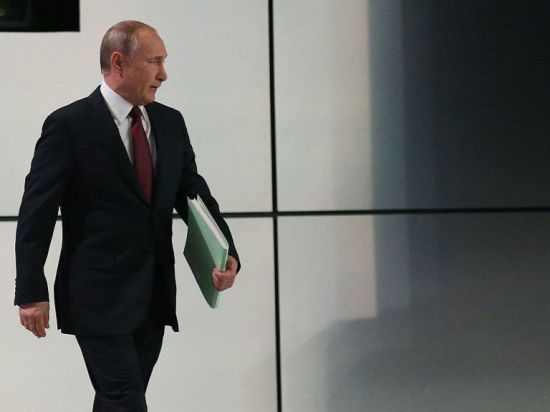 Putin announces plans to run for president in 2024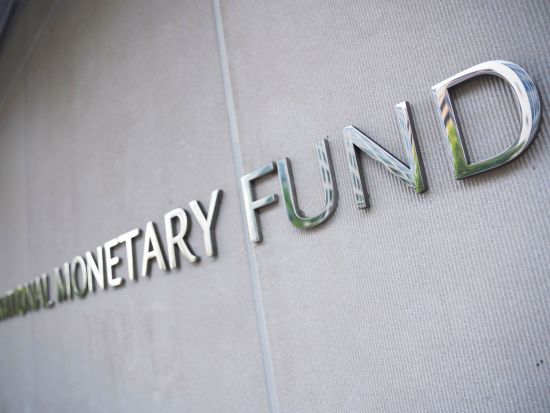 IMF reiterates upward revision of China's growth forecast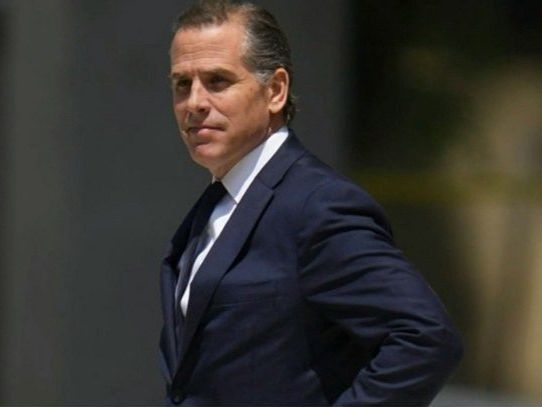 US President Biden's son indicted on tax charges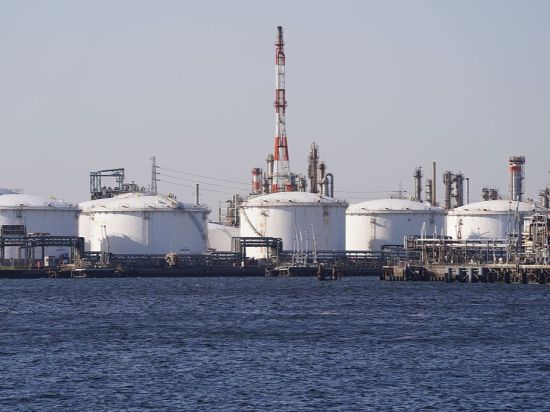 Saudi Arabia, Russia agree to strengthen oil, gas cooperation
Live
MORE
Reception and dinner honoring President Xi in San Francisco, US
Chinese President Xi Jinping attends a welcome dinner in San Francisco in the United States on Wednesday local time.
01
06:00
Blue Circle model, China's new initiative to combat marine pollution
02
Cantonese story
01:53
The 2023 Understanding China Conference (Guangzhou) takes place December 1-3 in the Guangdong provincial capital. The conference organizers say they are seeking to boost the confidence of countries around the world about building a community with a shared future while telling the stories of China, the Guangdong-Hong Kong-Macao Greater Bay Area, Guangdong Province and Guangzhou city to the world. (Video source: Guangzhou Broadcasting Network and Aerial Canton)
03
Xi sends congratulatory letter to Liangzhu Forum
Chinese President Xi Jinping on Sunday sent a congratulatory letter to the Liangzhu Forum.
04
Xi sends congratulatory letter to Understanding China Conference
Chinese President Xi Jinping on Saturday sent a congratulatory letter to the 2023 Understanding China Conference (Guangzhou) held in Guangzhou, south China's Guangdong Province.
05
Xi stresses expediting building Shanghai into modern socialist int'l metropolis
Chinese President Xi Jinping has stressed the need to speed up building Shanghai into a modern, socialist and international metropolis by focusing on the construction of international centers of economy, finance, trade, shipping and sci-tech innovation.
TRENDING VIDEOS
MORE
00:33
Xi, Biden shaped blueprint for bilateral ties at 'milestone' meeting: foreign ministry
00:34
So-called 'Taiwan independence' leads to dead end: spokesperson
02:20
50 expatriates honored with Shanghai Magnolia Silver Award for city development
01:22
Trending in China| Exploring the delights of traditional Chinese candy: Sugar melon
00:21
Quick-witted dog, owner show off their 'X-Men trick'
BUSINESS
MORE
CAAC has always supported global aviation logistics companies to invest in China: official
The Civil Aviation Administration of China (CAAC) has always supported aviation logistics companies from various countries, including UPS, to invest and operate in China, the agency's deputy head Ma Bing said when meeting with Wilfredo Ramos, President of UPS Asia Pacific on Thursday.
China's Chengdu, Chongqing operate over 5,000 China-Europe freight trains in Jan-Nov
Chengdu, capital of southwest China's Sichuan Province, and Chongqing Municipality have handled over 5,000 China-Europe freight trains throughout the first 11 months of this year, according data released at a conference. According to the first global partner conference of China-Europe freight
Tokyo stocks end lower amid stronger yen
Tokyo stocks closed lower on Friday, as yen surged against the US dollar, bringing hard hit on export-related issues.
China has 1.64 mln new-energy vehicles in commercial operation: official
Sino-Thai EV battery plant starts operations
Under joint efforts, venture expected to give impetus to industry in SE AsiaThailand's first domestic electric vehicle battery pack production plant went into operation on Thursday. The plant, run jointly by Chinese battery cell manufacturer Gotion High-tech and Thai company Nuovo Plus, is
Liubao tea industry thriving in Wuzhou, S China
This aerial photo taken on Sept. 27, 2023 shows a wharf along a waterway through which Liubao tea products are shipped, in Wuzhou City, south China's Guangxi Zhuang Autonomous Region.Liubao tea, a Chinese dark tea characterized by its strong and lingering fragrance and medical effects, boasts a
US dollar falls after jobless claim data
The US dollar lost ground in late trading on Thursday, after mixed reports supported economists' views that the Federal Reserve was likely done raising interest rates this cycle.
TRENDING PICTURES
MORE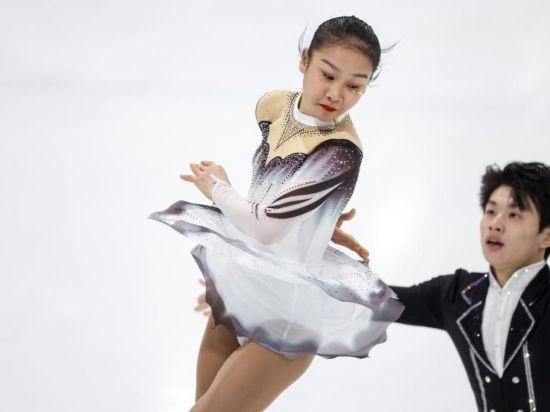 Photos
Highlights of ISU Golden Spin of Zagreb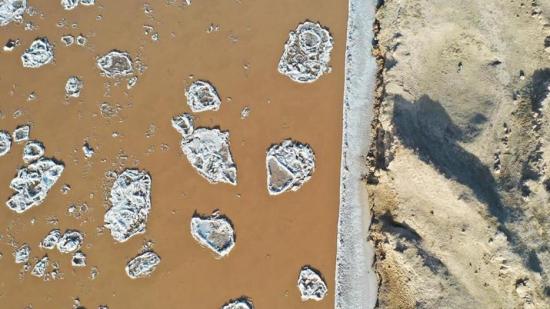 6 Photos
Flowing ice seen on Yellow River in N China's Inner Mongolia
Photos
Liubao tea industry thriving in Wuzhou, S China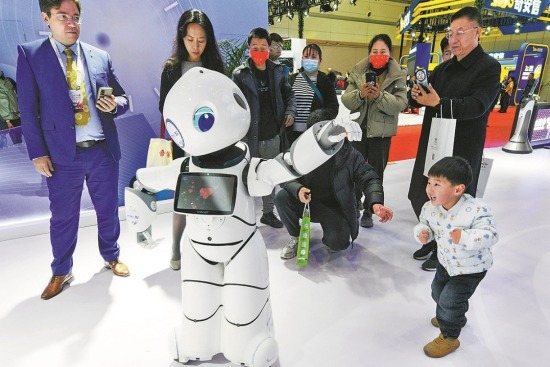 10 Photos
Ten photos from across China: Dec 1 – 7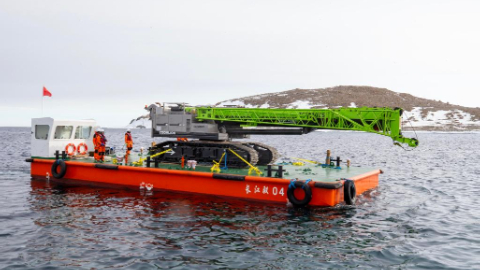 Photos
New scientific research station to be established along coastal areas of Ross Sea
BRI NEWS
MORE
Over 5,300-year-old paddy field discovered in east China
Archaeologists have recently found an expanse of prehistoric rice paddy, dating back about 5,300 to 5,500 years, in east China's Zhejiang Province. Covering about 1,000 square meters, the ancient paddy field was discovered in the core area of the Neolithic Hemudu culture, where human activity was
Chinese police arrest over 50 suspects for securities, futures crimes
Chinese police have arrested more than 50 suspects in a crackdown on major criminal cases in the field of securities and futures, which was jointly launched by the Ministry of Public Security and the China Securities Regulatory Commission. The cases, involving over 9 billion yuan (about 1.27
China's NEVs sales account for over 64 pct of global total
In the first three quarters of 2023, global sales of new energy vehicles (NEVs) reached 9.75 million units, with China contributing 6.28 million units, or more than 64 percent, according to data released at the 2023 World New Energy Vehicle Congress. The congress is being held in Haikou, the
China stands ready to create favorable conditions for people-to-people exchanges with other countries: FM
China welcomes measures to facilitate people-to-people exchanges between China and other countries, and stands ready to work with them to create favorable conditions and provide greater convenience for the smooth movement of people, China's Foreign Ministry told a press conference on Friday.
Senior officials pledge allegiance to Constitution
A total of 73 senior officials of 52 departments and units under China's State Council made a public pledge of allegiance to the Constitution at a ceremony on Friday. The officials were recently appointed to their incumbent posts. The ceremony was overseen by Premier Li Qiang. He called on the
Iraqi PM pledges to protect diplomatic missions after rocket attack near U.S. embassy
Iraqi Prime Minister Mohammed Shia' al-Sudani pledged on Friday to protect diplomatic missions in his country and gave an order to hunt down those responsible for a rocket attack near the US embassy earlier in the day.
UNICEF official calls for end of violence against children in Cambodia
A senior United Nations children's fund (UNICEF) official on Friday called for increased efforts to end violence against children in Cambodia, as 66 percent of children in the kingdom have experienced violent discipline.
Somalia, ATMIS vow to ramp up offensives against al-Shabab
Somalia and the African Union Transition Mission in Somalia (ATMIS) have vowed to intensify military operations to flush out al-Shabab militants following the lifting of a 31-year-old United Nations arms embargo on the country.
China expects EU to relax restrictions on exports of high-tech products: FM
The Chinese market will continue to open to Europe, and it is hoped that the EU will relax its restrictions on the exports of high-tech products to China, said Wang Wenbin, spokesperson for the Foreign Ministry on Friday, one day after the 24th China-EU Summit was held in Beijing.