HOME
CHINA
WORLD
BUSINESS
OPINIONS
CULTURE
SPORTS
PHOTOS
TECH
TRAVEL
TRENDING
PD SERIES
LIVE
BRI NEWS
BRNN

BREAKING NEWS
Rewilding story of giant pandas
Singaporean deputy PM to visit China, eyes tighter cooperation
Yiwu's Christmas exports jump 20% from pre-pandemic levels, showing China's commitment to opening-up
Ministry works to ease burdens for SMEs: official
Russia bans fruits, vegetable imports from Moldova
Chinese vice premier meets former US diplomat
COP28's under-fire UAE chair says 'we respect' climate science
CISCE links world and future: foreign ministry
In Numbers: World's first supply chain expo has great success
China's construction land use per unit of GDP down 18.9 pct in 5 years
Observer: My three interviews with Kissinger
So-called 'Taiwan independence' leads to dead end: spokesperson
Top Chinese diplomat mourns passing of Kissinger
Putin to visit Saudi Arabia, UAE Wednesday: Kremlin
TOP NEWS
MORE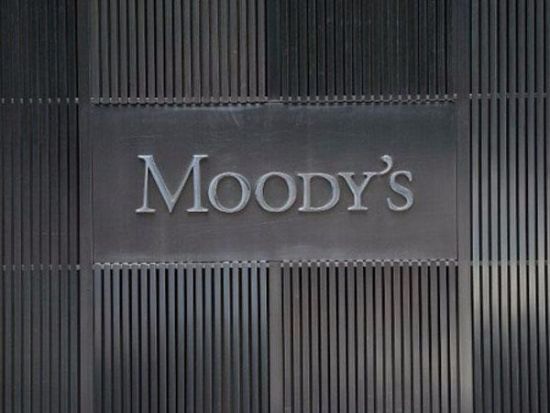 Moody's concerns about China's growth prospects 'unwarranted': official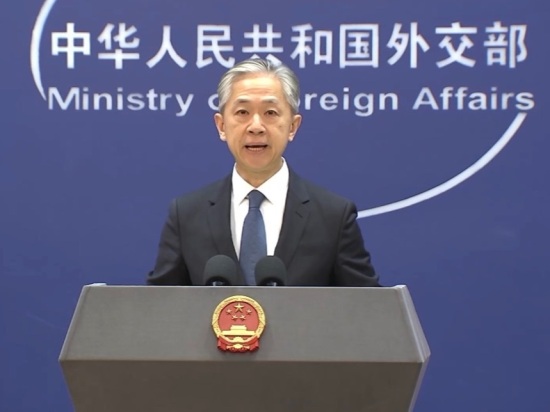 US a 'source of insecurity' for its allies: China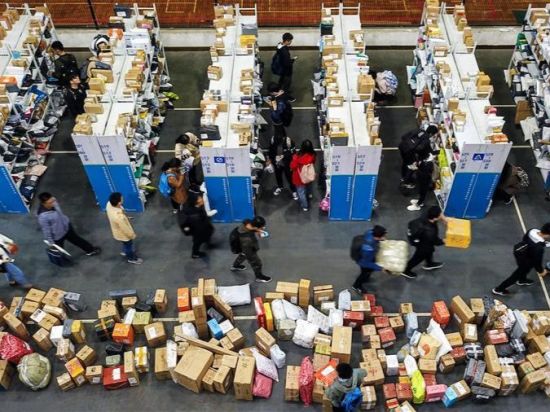 China's express delivery volume hits 120 bln this year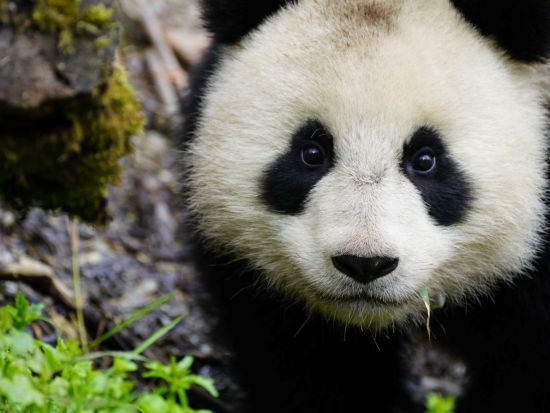 Rewilding story of giant pandas
Live
MORE
Reception and dinner honoring President Xi in San Francisco, US
Chinese President Xi Jinping attends a welcome dinner in San Francisco in the United States on Wednesday local time.
01
06:00
Blue Circle model, China's new initiative to combat marine pollution
02
Cantonese story
01:53
The 2023 Understanding China Conference (Guangzhou) takes place December 1-3 in the Guangdong provincial capital. The conference organizers say they are seeking to boost the confidence of countries around the world about building a community with a shared future while telling the stories of China, the Guangdong-Hong Kong-Macao Greater Bay Area, Guangdong Province and Guangzhou city to the world. (Video source: Guangzhou Broadcasting Network and Aerial Canton)
03
Xi sends congratulatory letter to Liangzhu Forum
Chinese President Xi Jinping on Sunday sent a congratulatory letter to the Liangzhu Forum.
04
Xi sends congratulatory letter to Understanding China Conference
Chinese President Xi Jinping on Saturday sent a congratulatory letter to the 2023 Understanding China Conference (Guangzhou) held in Guangzhou, south China's Guangdong Province.
05
Xi stresses expediting building Shanghai into modern socialist int'l metropolis
Chinese President Xi Jinping has stressed the need to speed up building Shanghai into a modern, socialist and international metropolis by focusing on the construction of international centers of economy, finance, trade, shipping and sci-tech innovation.
TRENDING VIDEOS
MORE
00:33
Xi, Biden shaped blueprint for bilateral ties at 'milestone' meeting: foreign ministry
01:18
Exploring the Legacy of Kumārajīva: A Journey to Xinjiang's Aksu
00:20
Playful plunge: Penguins leap into ocean
00:15
Northern Lights dance in pink and green
00:37
Experience the Hong Kong CTRU patrol from a first person perspective
BUSINESS
MORE
China to lower gasoline, diesel retail prices
China will cut the retail prices of gasoline and diesel from Wednesday, based on recent changes in international oil prices, the country's top economic planner said on Tuesday. Gasoline prices will be reduced by 55 yuan (about 7.7 U.S. dollars) per tonne, and diesel prices by 50 yuan per tonne,
Moody's concerns about China's growth prospects 'unwarranted': official
China is disappointed with ratings agency Moody's move to change the country's government credit rating outlook, as the Chinese economy has logged a continuous and steady recovery against the backdrop of weakening momentum of global economic recovery, a finance official said Tuesday.
China-Europe Railway Express freight volume jumps 19 pct in first 11 months
The China-Europe Railway Express operated a total of 16,145 trains that transported nearly 1.75 million twenty-foot equivalent unit containers of goods in the first 11 months of this year, up 7 percent and 19 percent year on year, respectively, data from the China State Railway Group Co., Ltd.
China's big six state-owned banks hold talks with property developers regarding financing demand
Geneva-based int'l organizations upbeat about China's economic prospect
Heads of the World Trade Organization (WTO), the United Nations Conference on Trade and Development (UNCTAD), the International Trade Center (ITC) and other international organizations headquartered in Geneva, Switzerland, have expressed their optimism about China's economic fundamentals and
China Evergrande Group hearing postponed further
China Evergrande Group, a debt-laden property developer, said on Monday that the High Court of the Hong Kong Special Administrative Region has further postponed the hearing of its winding up order to Jan 29.
Ikea to sharpen its edge in supply chain
Furniture producer Inter Ikea Group's supply chain unit is sharpening its focus on automation and innovation in China, the global company's biggest sourcing market, a senior executive said.
TRENDING PICTURES
MORE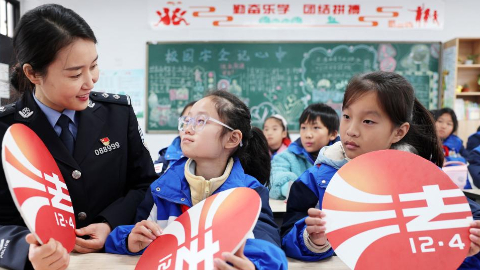 6 Photos
10th National Constitution Day marked in China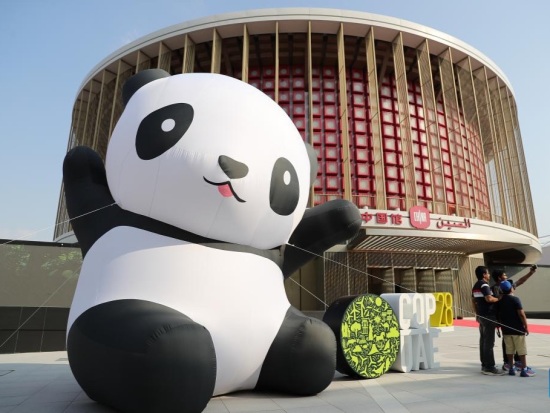 6 Photos
Green Zone of COP28 opens to public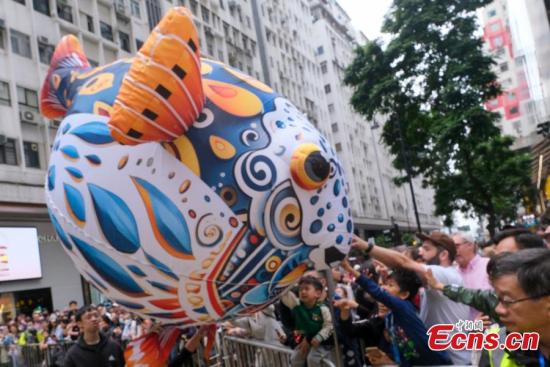 8 Photos
Puppet parade amuses residents in Hong Kong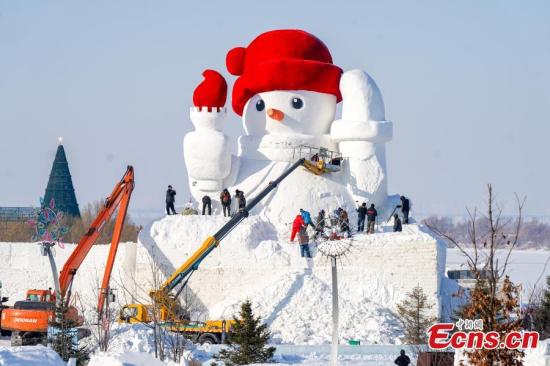 5 Photos
Landmark snowman under construction in NE China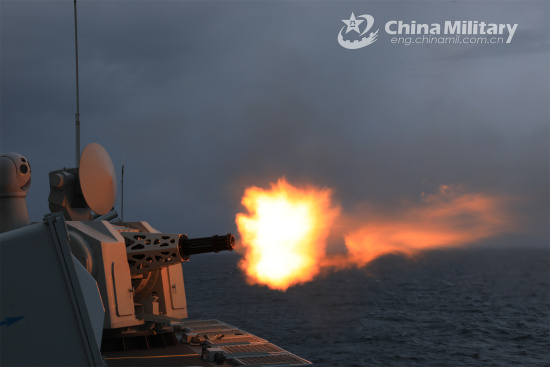 Photos
Frigates in maritime training
BRI NEWS
MORE
China's police chief meets Russian interior minister
Chinese State Councilor and Minister of Public Security Wang Xiaohong met with Minister of Internal Affairs of the Russian Federation Vladimir Kolokoltsev on Tuesday in Beijing. Wang said that under the strategic guidance of the two heads of state, China-Russia relations have maintained sound and
China's major brown panda research center registers increasing panda population
The Research Center for Qinling Giant Panda in northwest China's Shaanxi Province on Tuesday reported an increasing number of captive giant pandas this year. The number of total captive pandas at the center has reached 49, after seven new cubs, five males and two females, were born this year,
China speeds up development of 6G technology
China's Ministry of Industry and Information Technology (MIIT) on Tuesday announced measures to expedite the development and innovation of 6G technology. The ministry has collaborated with pertinent departments to set development objectives, advance technological research and development, and
So-called 'Taiwan independence' leads to dead end: spokesperson
Whatever high-sounding rhetoric the Taiwan's Democratic Progressive Party (DPP) authorities try to use, it cannot cover up their malicious attempt to tie Taiwan residents to the war chariot of "Taiwan independence", a Chinese foreign ministry spokesperson said on Tuesday. Spokesperson Wang Wenbin
Vietnam's capital Hanoi named World's Leading City Break Destination
Vietnam's capital Hanoi has been honored as the World's Leading City Break Destination 2023 at the World Travel Awards in Dubai, Vietnam News Agency reported on Tuesday.
Top Chinese diplomat mourns passing of Kissinger
Chinese Foreign Minister Wang Yi on Tuesday went to the U.S. Embassy in China to mourn the passing of former U.S. Secretary of State Henry Kissinger. Wang, member of the Political Bureau of the Communist Party of China (CPC) Central Committee and director of the Office of the Foreign Affairs
China to lower gasoline, diesel retail prices
China will cut the retail prices of gasoline and diesel from Wednesday, based on recent changes in international oil prices, the country's top economic planner said on Tuesday. Gasoline prices will be reduced by 55 yuan (about 7.7 U.S. dollars) per tonne, and diesel prices by 50 yuan per tonne,
China to have 11.79 mln university graduates in 2024
BEIJING, Dec. 5 The estimated number of university graduates across China in 2024 is expected to reach 11.79 million, an increase of 210,000 compared to the previous year, Chinese authorities said on Tuesday. Policies will be rolled out to broaden channels and provide better services to promote
Former head of China's food reserves administration sentenced to 10 years in jail
A Chinese court on Tuesday sentenced Zhang Wufeng, former director of the National Food and Strategic Reserves Administration, to 10 years in prison for bribery. Zhang was convicted of taking bribes worth over 16.47 million yuan (about 2.32 million U.S. dollars) by the Intermediate People's Court